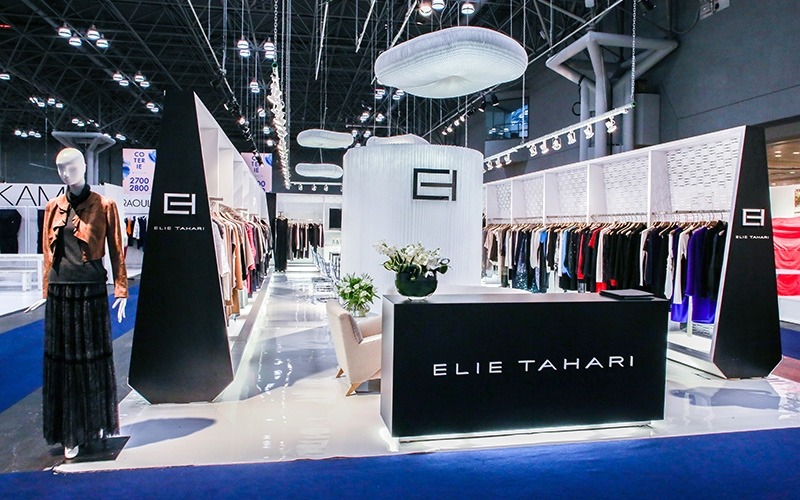 Brands and professionals are always looking for trade show display ideas and new trade show trends to help attract more attention at each event. 2020 trends for trade show companies are focused on improving the in-person experience that trade shows offer when connecting potential clients with professionals. A trade show designer can help you to create a custom trade show exhibit that stands out this year!
EXPERIENCE IS EVERYTHING
In a trade show event, everything comes down to the in-person experience. While most businesses rely on their marketing to capture attention online or through ads, a business has to rely on the atmosphere and the customer's encounter with their brand in real space to engage an audience. A positive experience can help set a brand apart from the pack, create new business, and even generate word-of-mouth buzz on the trade show floor.
Using a multi-sensory approach, you can connect with visitors in a variety of ways. Use smells, music, booth lighting and more to create the ambiance best suited to fit your brand. Whether you want to convey energy, excitement, tranquility, creativity or something else, use multiple methods to better create this mood. Additionally, if you can appeal to emotions in your visitors — you will help align your brand with a stronger sense of meaning and your brand will remain "top of mind" with customers.
TRADE SHOW DESIGN TRENDS
Booths can be more cost-efficient when they are made to be interchangeable for your needs at each show. Repurposing the custom exhibit design you already have in place will help avoid unnecessary expenses and waste. Trade show exhibit companies can utilize light fixtures, booth structures and other elements, updating them to fit the required dimension and theme of each show. Making your trade show booth doesn't just help your bottom line, but it can also improve your standing with consumers as there is an increased demand for sustainability amongst brands.
Some brands and exhibitors are taking this trend in sustainable design a step further, and are actually using recycled materials including wood in their booth space. Using live plants, such as small succulents or shrubs, can add a natural-feel and give some life to your booth. In terms of design, plants can symbolize growth and good health, making them a good design element for the majority of brands.
Another one of the more popular trade show exhibit design trends for 2020 involves creative use of flooring. Brands can use flooring to improve the flow of their booth and get away from the unknown venue flooring. Most venue floors don't really match the style or coloring of the booth. Rather than try to match or work with the venue flooring, a booth can supply their own flooring. This will improve the look and atmosphere of the booth, providing an optimal experience for visitors.
CONVENIENCE IS KEY
With so many booths and brands, it's easy for trade show attendees to feel overwhelmed. Providing convenience and comfort to guests is not only a great way to stand out, but it also means they're spending more time at your booth. Next time you're out an event, keep track of any commonly mentioned pain points from attendees and work with your trade show exhibit builder to come up with a solution for the next time around.
Digitizing your booth is another way to increase convenience for attendees.
Informational kiosks can help people engage with your brand even if your booth workers are busy.

Smartphone integration or a virtual POS system is likely to help streamline their experience and can increase the chances of securing new business.

Enable guests to opt-in for your email list for a specified value.

Send an immediate welcome email after the show to the guests that signed up during the event, reminding them of your booth and brand. This will help your brand be relevant and responsive instead of spammy.

Charging stations can help visitors that need to recharge their phones and devices.
Incorporating seating into your space is another way to prevent attendee fatigue or burnout during a multiple-day trade show. You can also offer water, snack items, branded bags and anything else that might make the experience more convenient on behalf of your brand.
Need help generating creative trade show booth ideas for your business? David G. Flatt can help. We have years of experience with custom trade show booth design and are well versed in the best trade show industry trends in 2020!
Click here to set up a trade show consultation or give us a call at 718-937-7944!