In need of Custom CNC Cutting & Design Services? Let us help!
David G. Flatt, LTD is a design-build company with expertise in providing custom-built exhibits, designer retail displays, and brand activations for marketing projects. One of our key capabilities is the use of CNC cutting services and technologies, which provide precision, speed and efficiency.
Perfection of design completion isn't our only goal; we also work with each client according to their individual budgets and timelines to assure we can exceed their CNC fabrication expectations. CNC cutting designs offer an economical and efficient means of providing beautiful design projects at a competitive price point.
What is a CNC Cutting Machine?
A CNC cutting machine takes computerized information and translates it into instructions for the machine to follow. This automation process provides the ability to make cuts and shaping on various types of materials with computerized accuracy and eliminates mistakes that could arise from traditional tools when done by a person. We understand that there is more that goes into it than just creating, there is also the planning and engineering. Making sure all aspects of the project have been addressed before using the CNC machine means your custom project will be done right.
CNC cutting machines come in a variety of sizes, with 4×8 feet being standard to manage a sheet of plywood. At our shop, we've invested in an oversized 5×10 machine capable of cutting hardwoods, softwoods, plastic, and aluminum to handle extraordinary woodworking projects, custom steel assignments, and much more!
What are the advantages of CNC cutting machines?
Our Multi Cam 5000 CNC router speeds production as a process and eliminates mistakes and wasted material. It also provides the ability to create more complex projects that would be greatly difficult or impossible to produce by hand. Its precision laser and high speed is perfectly used for processes like large scale art production, custom sign fabrication, furniture, and set design.
What is the cutting speed of a CNC machine?
Cutting speed varies according to each CNC machine utilized. At DFlatt, we've recently acquired a new machine with two cutting bits, thereby "cutting" the operational time in half by working both sides of the piece at one time.
If you're looking to design your own project and have David G. Flatt, LTD create it, use any CAD software you feel most comfortable with. Our CAM software is able to import models from any major CAD programs. Not sure where to start? No problem, our experienced team of custom CNC cutting engineers will work with you in order to turn your idea into a reality!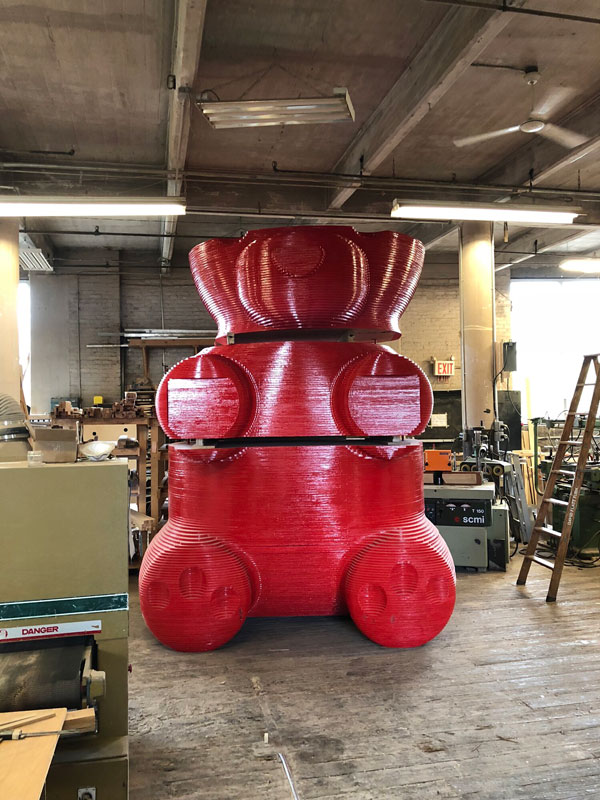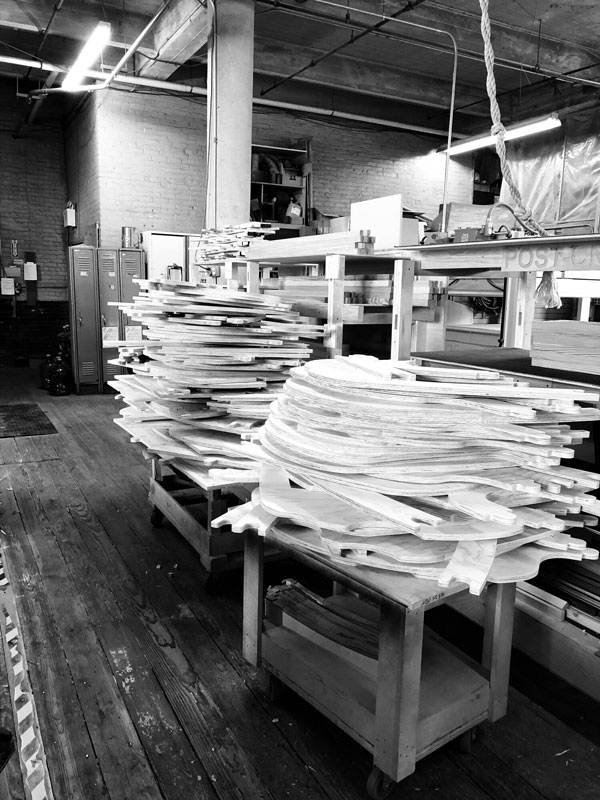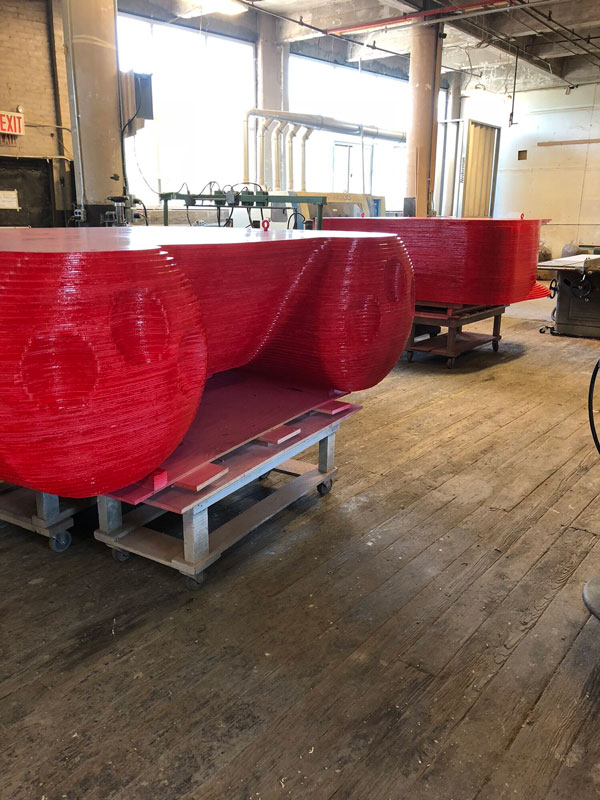 Need something custom made on our CNC machine?
Whether it's for a large or small project, we can help. Submit a custom CNC work cost quote request or give us a call at
718-937-7944
. We service Brooklyn, Queens, Manhattan, Long Island City and the greater NYC area. Call us to set up an appointment to visit our shop at 38-42 Review Long Island City, NY 11101.