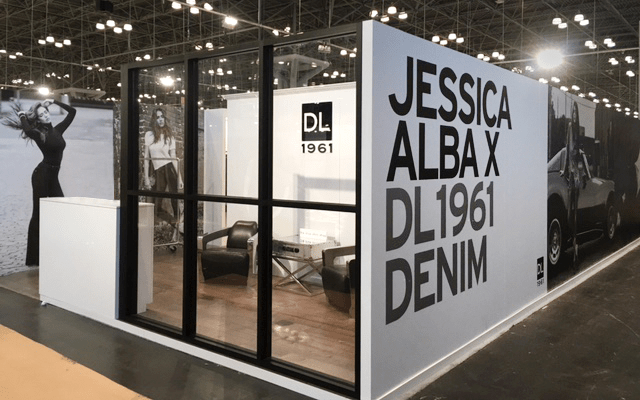 Whether you're building a display for the first time or have been doing it for years, there are still certain questions and considerations for selecting the right material and design that will catch the eye of your target audience. At D. Flatt, we work with displays of all sizes and budgets and take pride in our team's ability to deliver thoughtful designs that encourage audience interaction and engagement. 
Our services will help you create an impact, from designing a new retail space to creating a tradeshow presence that will stop attendees in their tracks to learn more about your brand. Choosing the material for your project can have a profound impact on the functionality and use of your displays, which is why our team takes a great deal of time to ensure we fully understand your project before making recommendations. Here are a few of the steps we work through as we're preparing to deliver your ideal display.
UNDERSTANDING THE SCOPE OF YOUR PROJECT
One of the first steps the team at D. Flatt takes is to gain a full understanding of your project needs.
Some of the questions we consider include:
Will the project be one-time use or will it be used several times throughout the year?

What is the size of the space for the display or tradeshow booth?

Where and how will the display be used?

Does the display need to be easily broken down for shipping and packaging?

How many people will be building the display? (For instance, does it need to be easy for an individual to assemble)

Where will the display be installed?

Are there engineering or structural support considerations?

Do you require or prefer that we use sustainable materials?

What is the budget for the project?
Each of these answers will help us as we move into the next phase of design: ideation.
DEFINING A LOOK FOR YOUR DISPLAY
How your display is going to be used is often a key determining factor in the materials that we recommend. If you are looking for a one-time use project that needs to be as inexpensive as possible, our first recommendation is likely to be to use plywood or an MDF board that will keep expenses under control while still providing a polished and professional look. For a more high-end design, our team will look to hardwoods and other materials that will provide a longer-term solution to your tradeshow or design needs. Are you looking for a comprehensive display solution, or simply fitting in a new piece to an existing tradeshow booth? Each of these questions will help us narrow in on the right materials for your project.
UNDERSTANDING YOUR BUDGET
You might be surprised to learn that one of our first questions surrounds your budget. It's vital that you carefully consider this request, as it will help our design experts ensure that we are providing the best recommendations for your project. For instance, if you have a relatively low budget it will help us make recommendations that will fit your unique needs or scale back on any ideas that would be too intricate for your budget to support. Anytime you share a budget with our team, you can be confident that we are still looking at all alternatives to find the best solution that provides your brand with the impact and message that you wish to convey to your audience while still supporting your functional display needs.
DO YOU NEED SUSTAINABLE MATERIALS?
Sustainable building materials are an important consideration in recent years, and our team is well-qualified to help support your needs. We have worked with a variety of sustainable materials and designs, most recently by replacing the traditional plywood with bamboo-based alternative plywood that had many of the same characteristics of plywood. The added benefit for this particular building material was that bamboo is more easily farmed than cutting down trees — allowing our client to tell the story about the environmentally-friendly materials used in their tradeshow design. This direction can help reinforce your brand voice around sustainability, appealing to a broad range of potential customers with your displays.
The material that you select will ultimately have a powerful impact on your audience, making this one of the most important decisions you will make early in the process. Our dynamic and creative team is passionate about creating projects that are a reflection of your brand while still being purpose-built and functional. Our wide range of designer trade show furniture is available for rent or you can take advantage of our diverse fabrication services to supplement your style.
 Contact our team of friendly professionals at 718-937-7944 or via email to [email protected] to schedule your complimentary initial consultation and learn more about how we can support your design needs.