After a year with no fashion trade shows in NYC, Coterie has announced that their September 2021 show should be able to proceed with Covid-19 safety precautions in place. If you are a fashion designer who will be participating in Coterie in September 2021, it's time to get prepared! While it may seem like you have tons of time before this major event, September will be here before we know it.
Coterie is one of the most important fashion trade shows in 2021. Given that this show is based majorly on aesthetics, you should go above and beyond to make sure your exhibition's visuals are up to par. This not only means investing time and money into your clothing and accessories, but you must also make sure you have a fashion trade show booth that sets you apart from the rest. With that in mind, here are some things to consider when having your booth built and why you should consider having it built by David G. Flatt, LTD.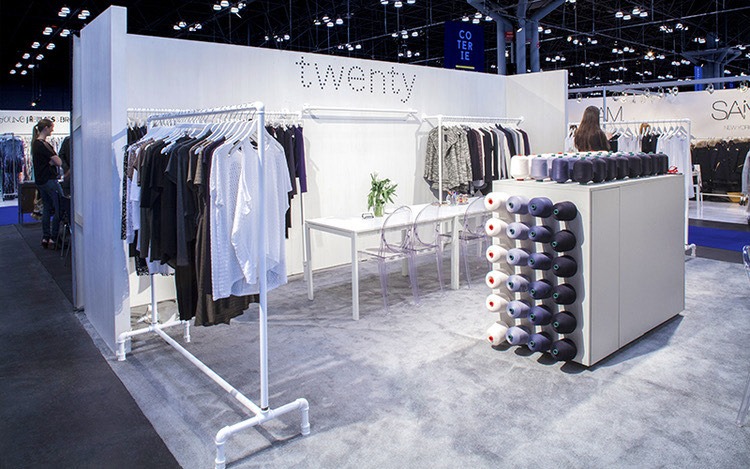 Fashion Booth Design Services
When it pertains to booth design, it can be difficult to make your vision come to life. However, at David G. Flatt, we are skilled in creating unique display booths that allow fashion brands to stand out and be noticed. All you need is to simply have a design idea, and we will create a three-dimensional scaled custom drawing that will allow you to see every detail of what your booth will look like. From there, you can solidify the design as is or request changes, so it's 100% to your liking.
Modular Walls
Since Coterie September 2021 is such a huge deal for any brand, you should make sure every aspect of your presentation is up to par. Moreover, we also have over 500 types of modular walls in our inventory. These walls can be configured however you wish, and they can be created in any shade or color scheme you prefer. These are known for adding an amazing aesthetic to any booth.
Carpeting and Flooring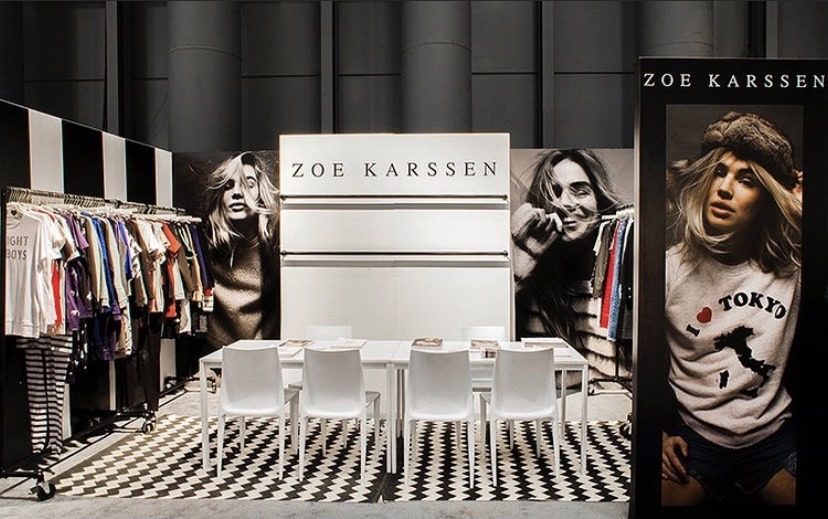 Additionally, working with DFlatt also allows you to choose your own trade show rental furniture, including carpet or flooring. You will have the option to choose from:
Vinyl
Carpet
Hardwood
Or a Combination of These
Furthermore, if you want a raised platform, we can create that for you as well.
Logos and Graphics
When you are presenting your brand at Coterie in September 2021, you should make sure that your logo looks great and is prominently displayed. Therefore, you should make sure the logo is well constructed and displayed in such a way that makes your brand look reputable. Here at David G. Flatt, LTD. we are skilled at designed such logos.
Setup, Breakdown, and Storage
Lastly, although most don't consider just how much time and effort goes into the setup and breakdown of booths for fashion trade shows, this is actually a major part of the process. Rather than leaving this up to your team, we can provide you with these services as a part of our agreement.
Key Takeaways:
If you will be presenting your fashion brand at fashion trade shows 2021, you should start preparing now.
Your booth is a major part of your presentation.
Here at David G. Flatt, LTD. we can provide services such as design, logos/graphics, setup and breakdown, and more.
Be Fully Prepared for Coterie 2021 with David G. Flatt, LTD!
Overall, if you have made it to the Coterie exhibitor list, you have plenty of work to do. Investing in a custom trade show booth, you will be setting yourself apart from the competition. By utilizing our trade show booths and services, you will be doing what it takes to get your fashion brand noticed. In particular, working with David G. Flatt, LTD. is an amazing way to get cost-effective services that will impress all attendees. Contact us today to get a trade show consultation and start planning an amazing presentation for your brand.