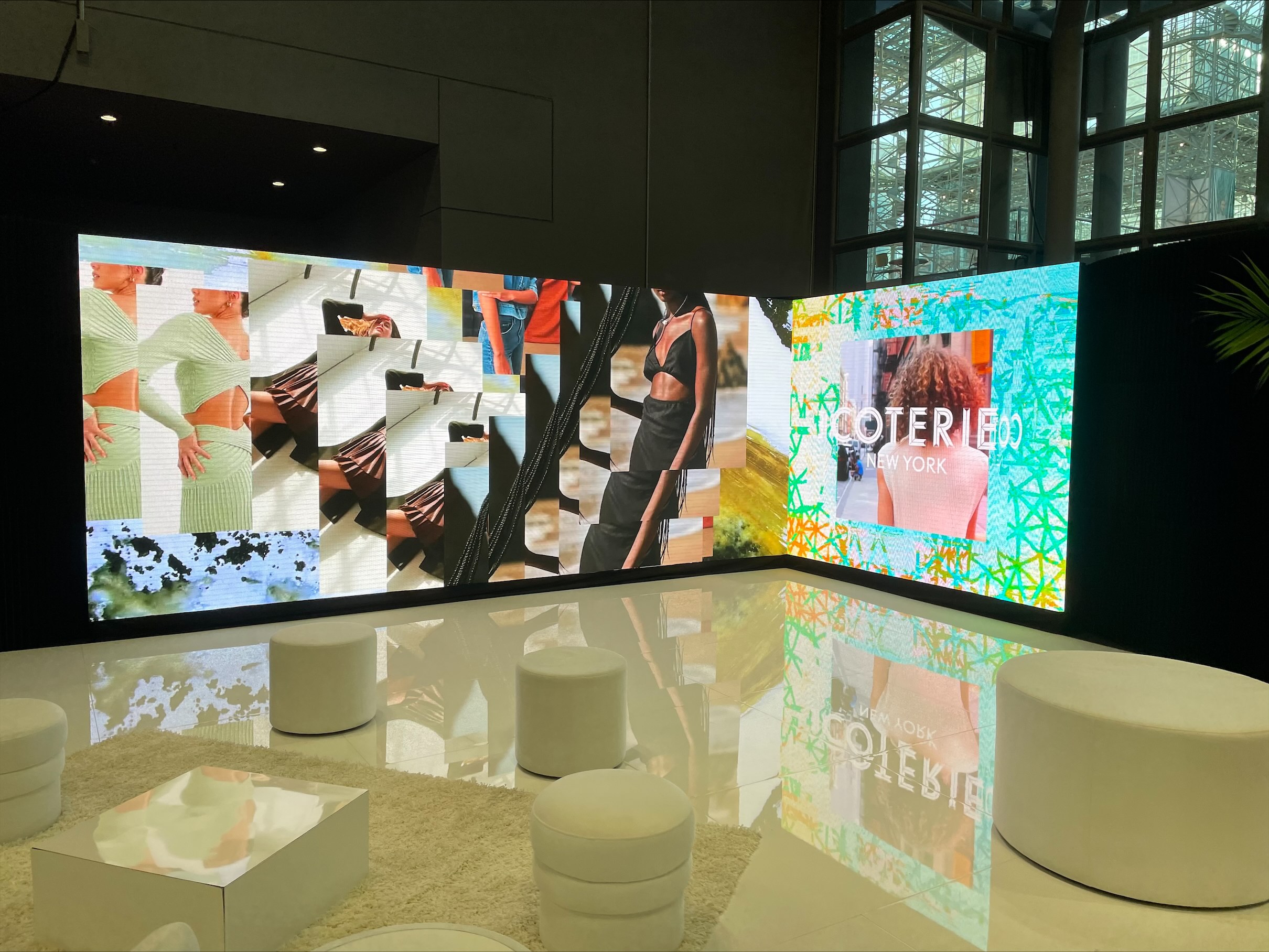 Our dynamic team at David G. Flatt, LTD, is proud of the exposure we're able to generate for brands and retailers with our trade show designs and installations at Coterie. Our full-service work is designed to help companies position themselves for ultimate success. During our February event at Coterie, we had the opportunity to do some of our most creative work to date, and we're thrilled that we get to share it!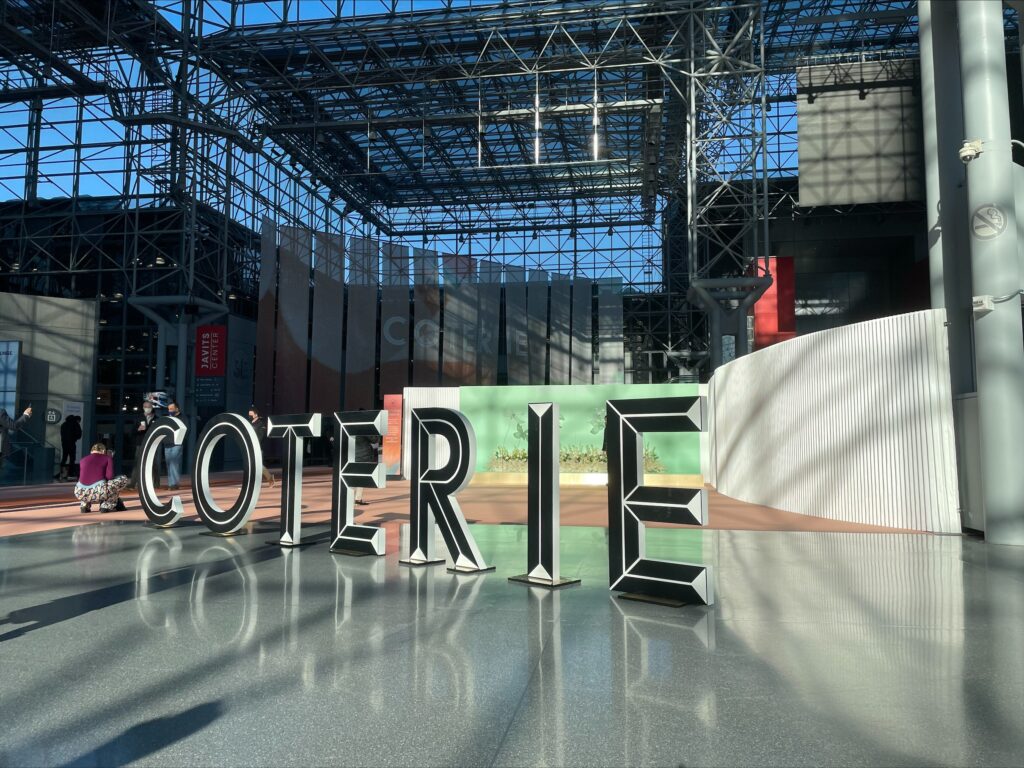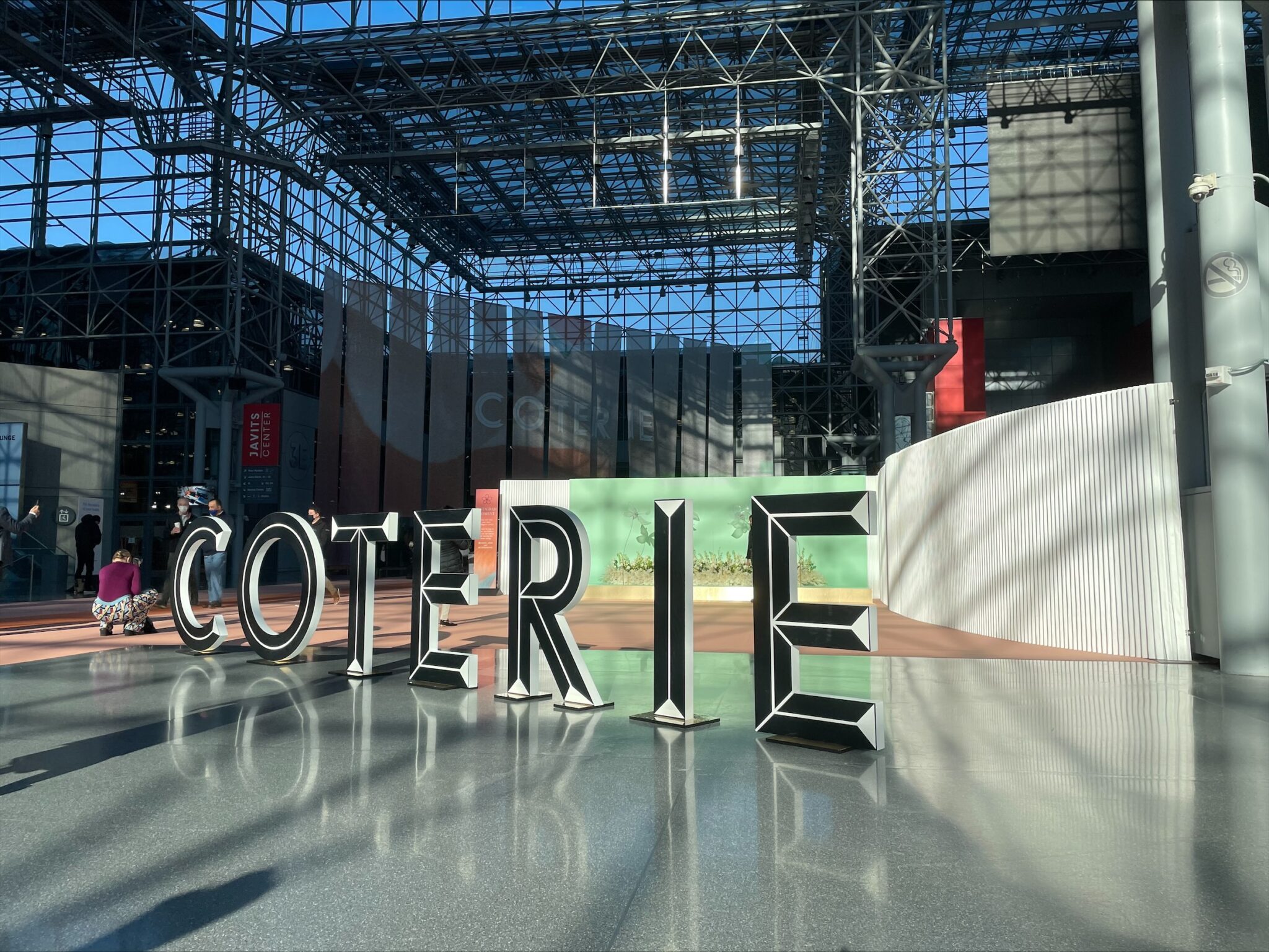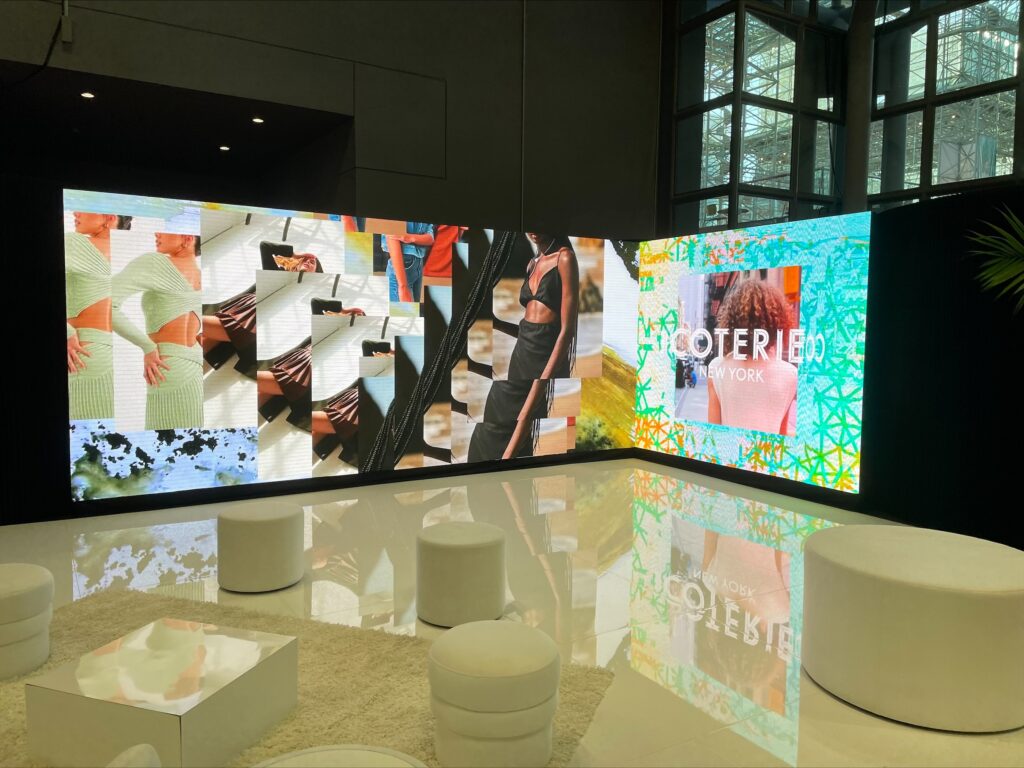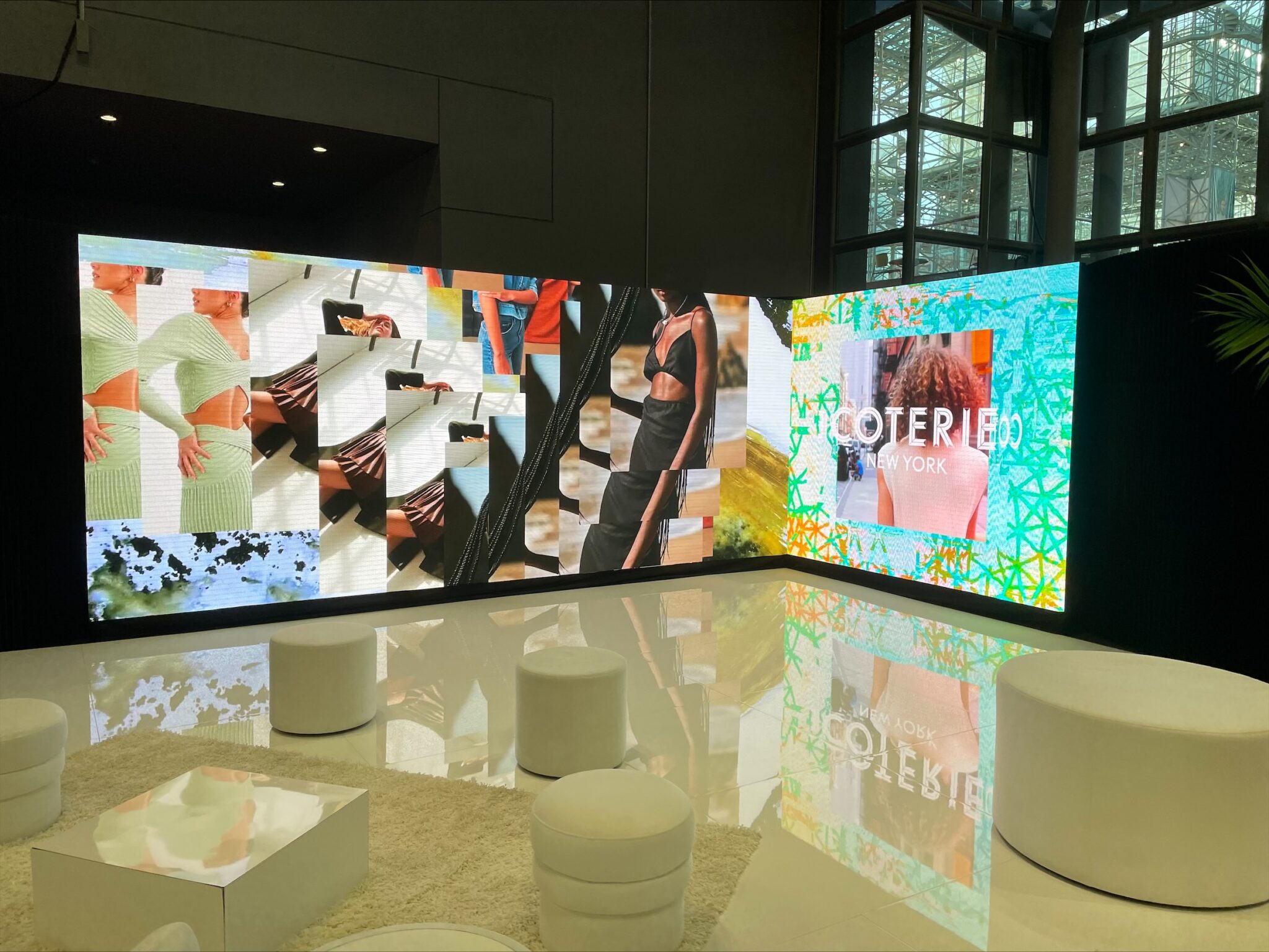 Our Work at the Coterie Trade Show
The Coterie Trade Show 2022 focused on clean lines and connectivity. We loved the way all the colors complemented the displays. We're obsessed with gorgeous design and our team delivers exhibitions that help brands and retailers stand out. Let's take a look at some of the work featured for 2022:
Place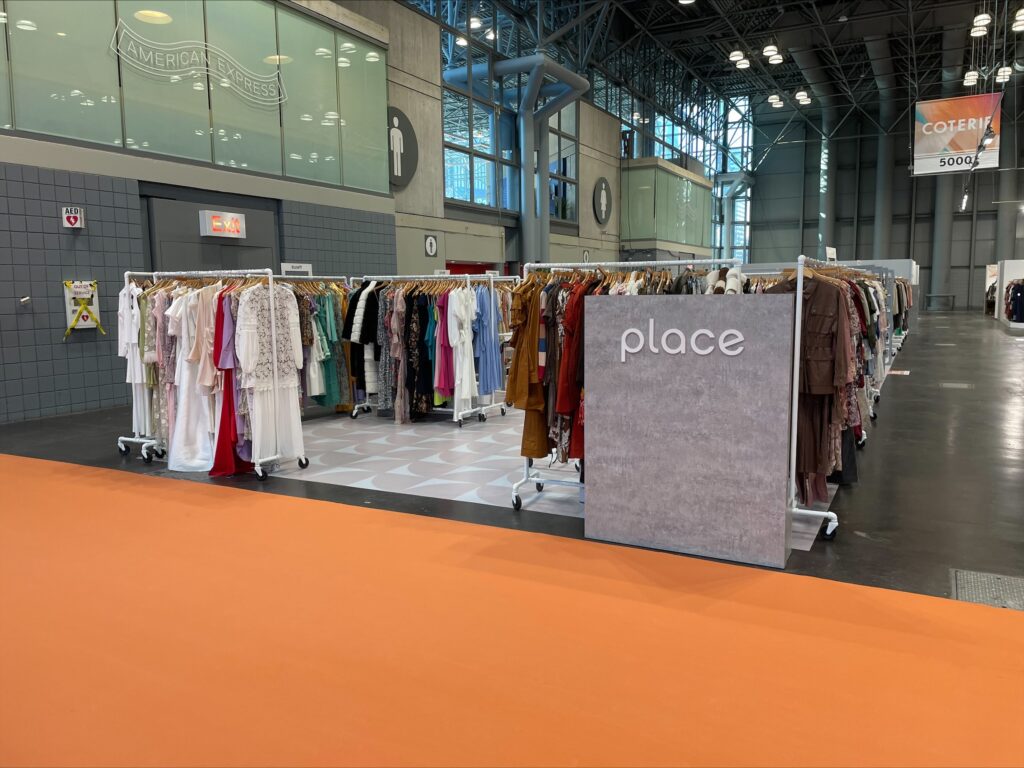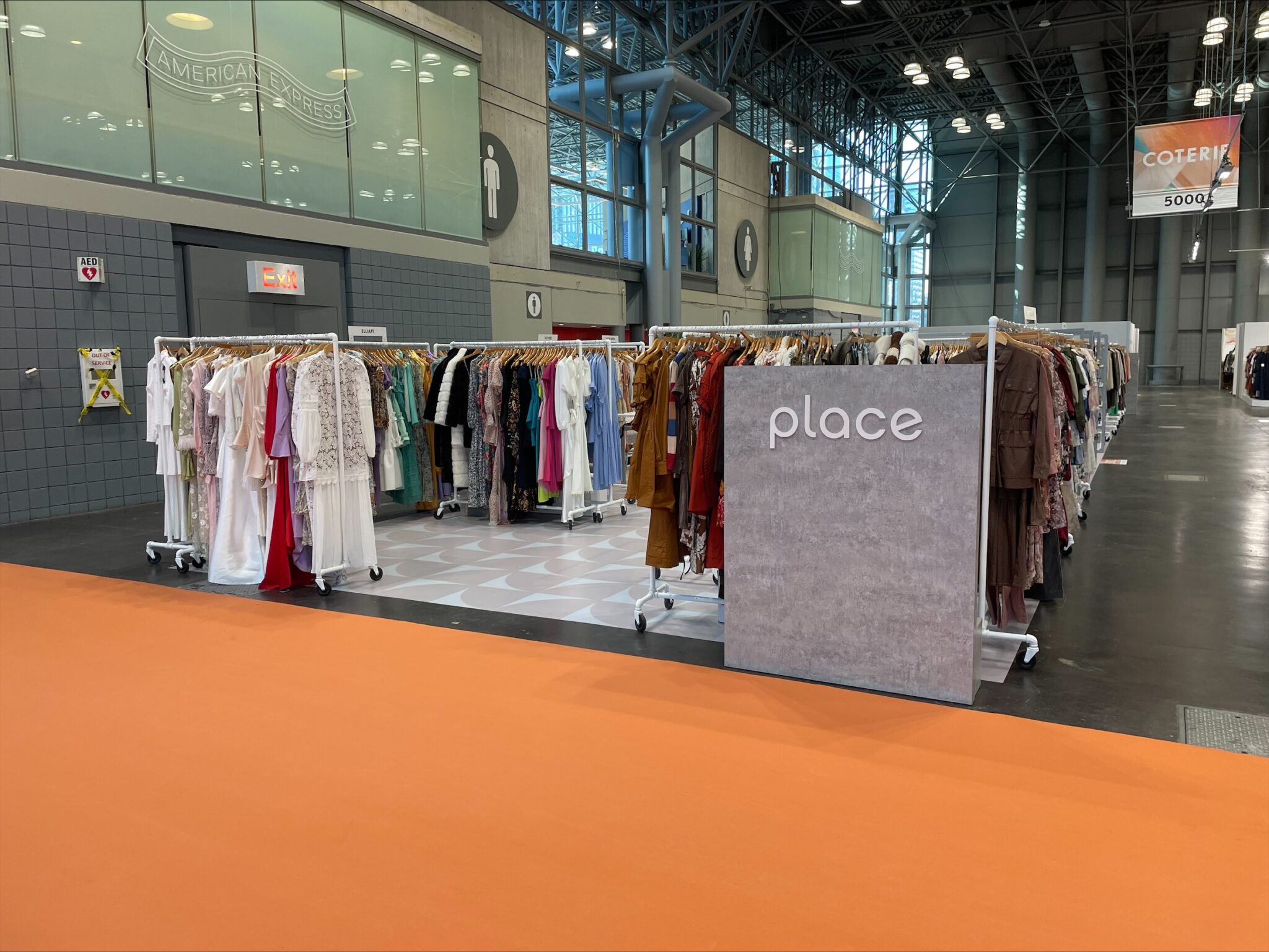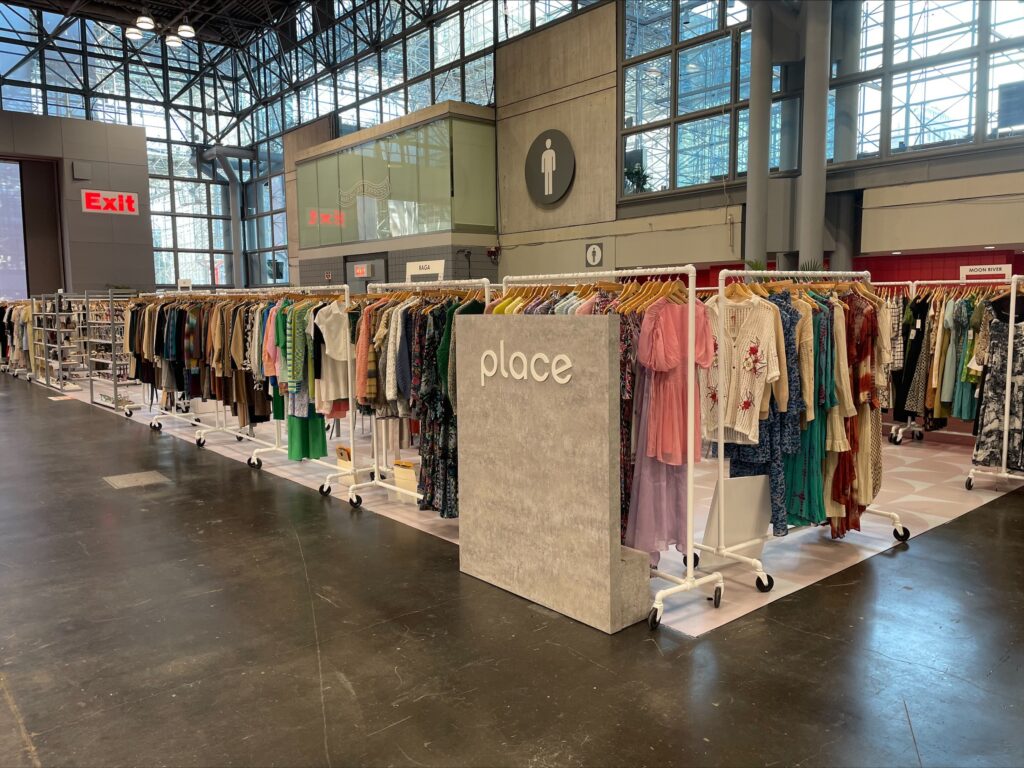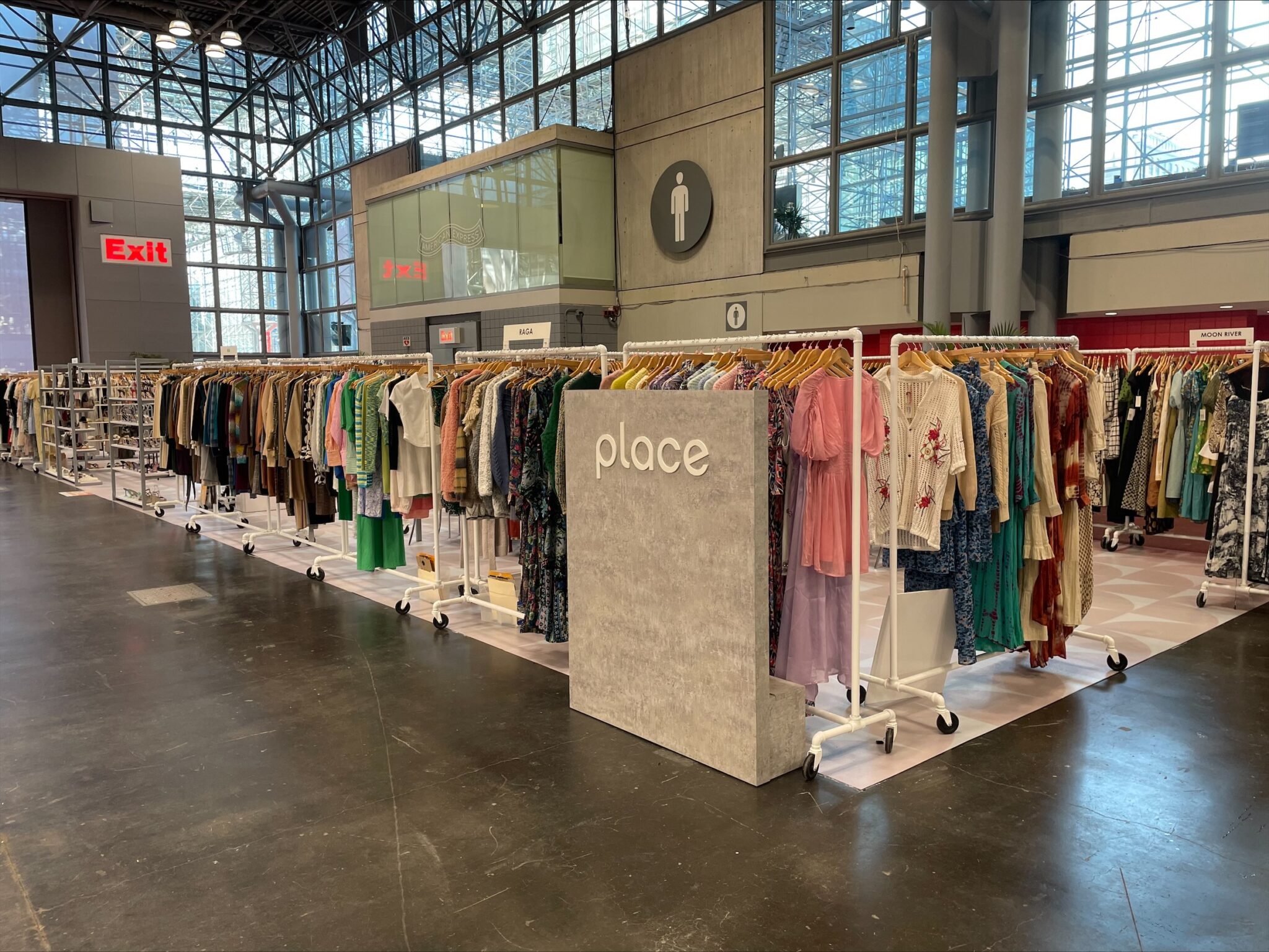 Autumn Cashmere
Amur
ML Monique Lhuillier
White + Warren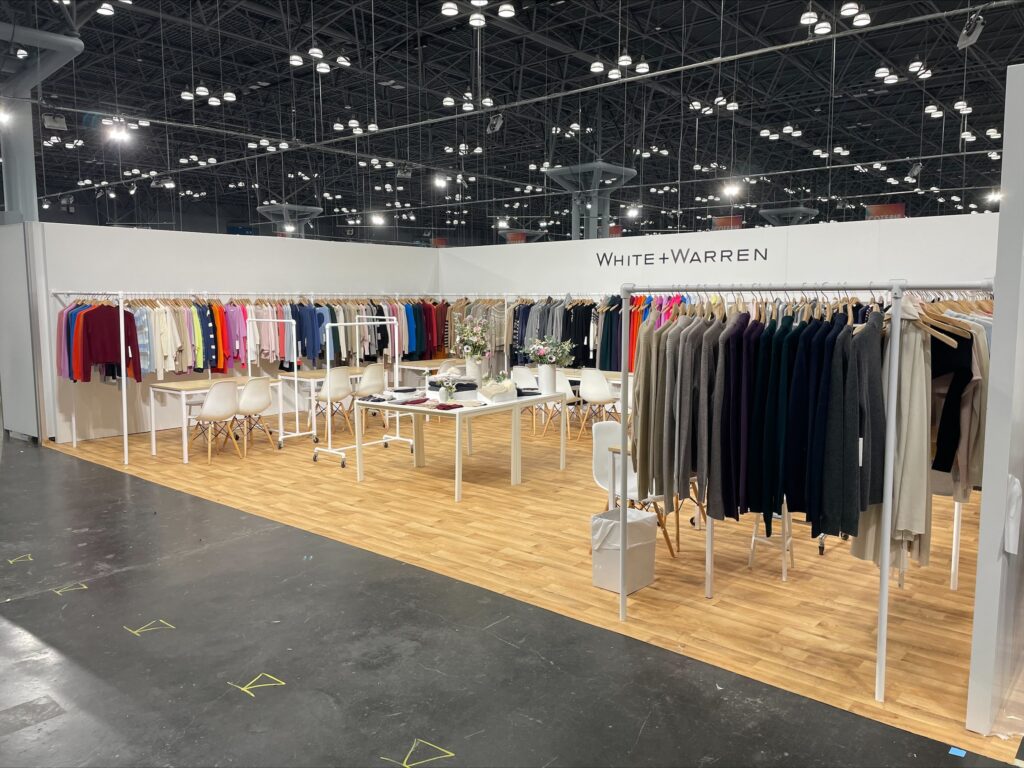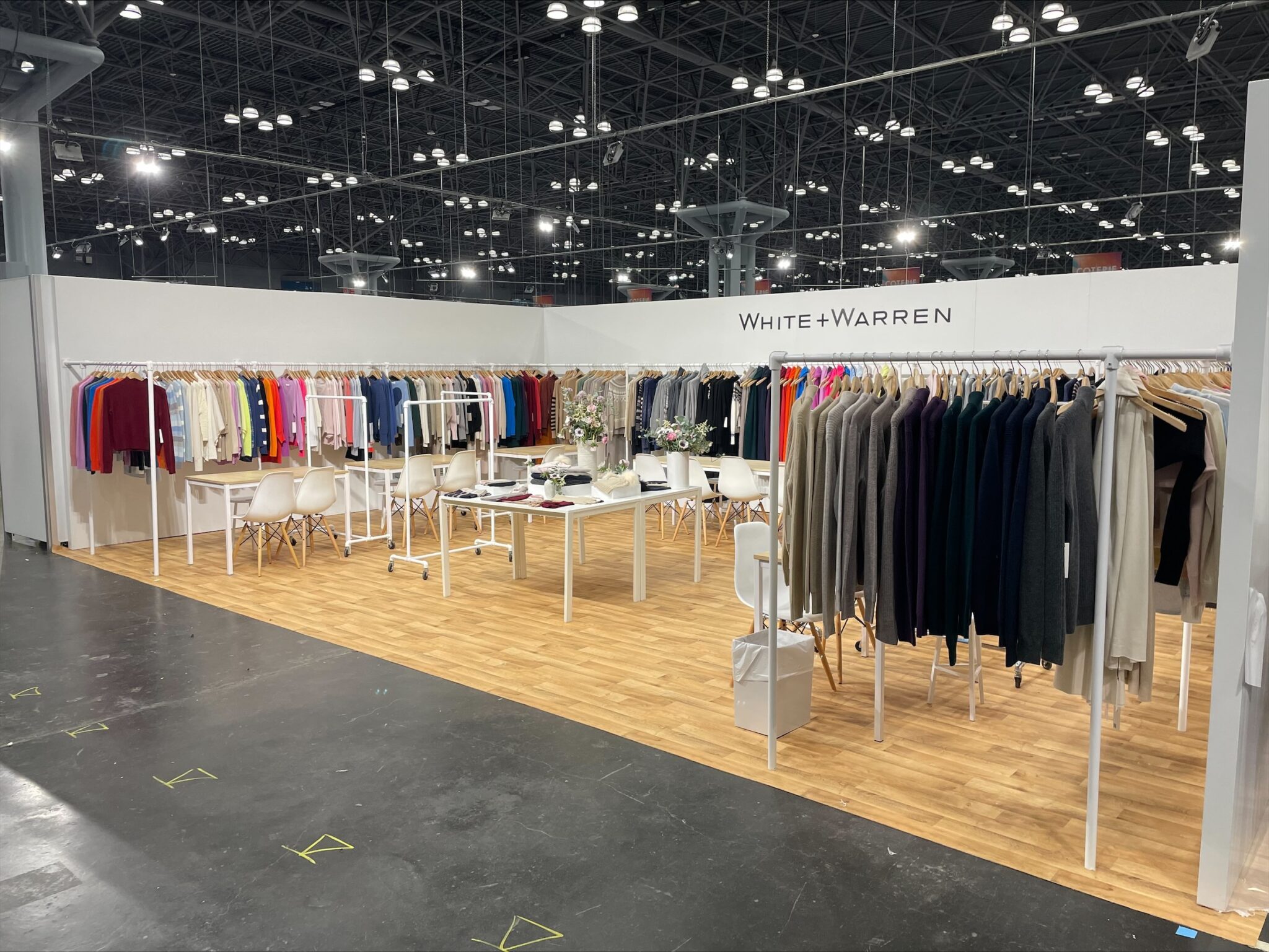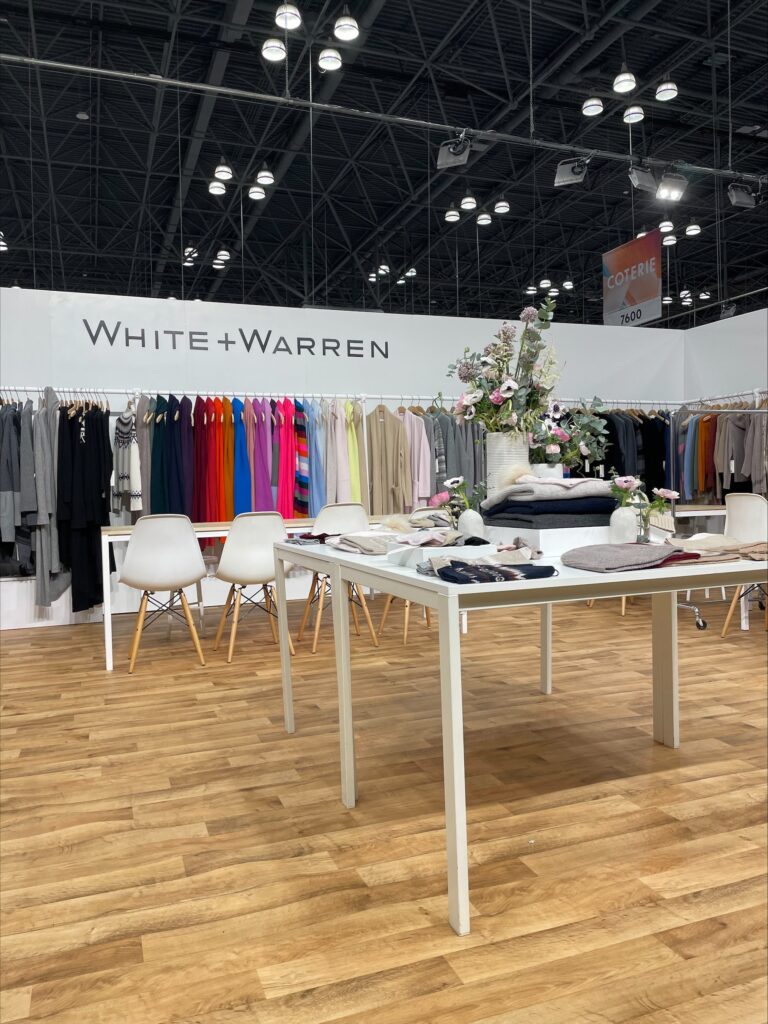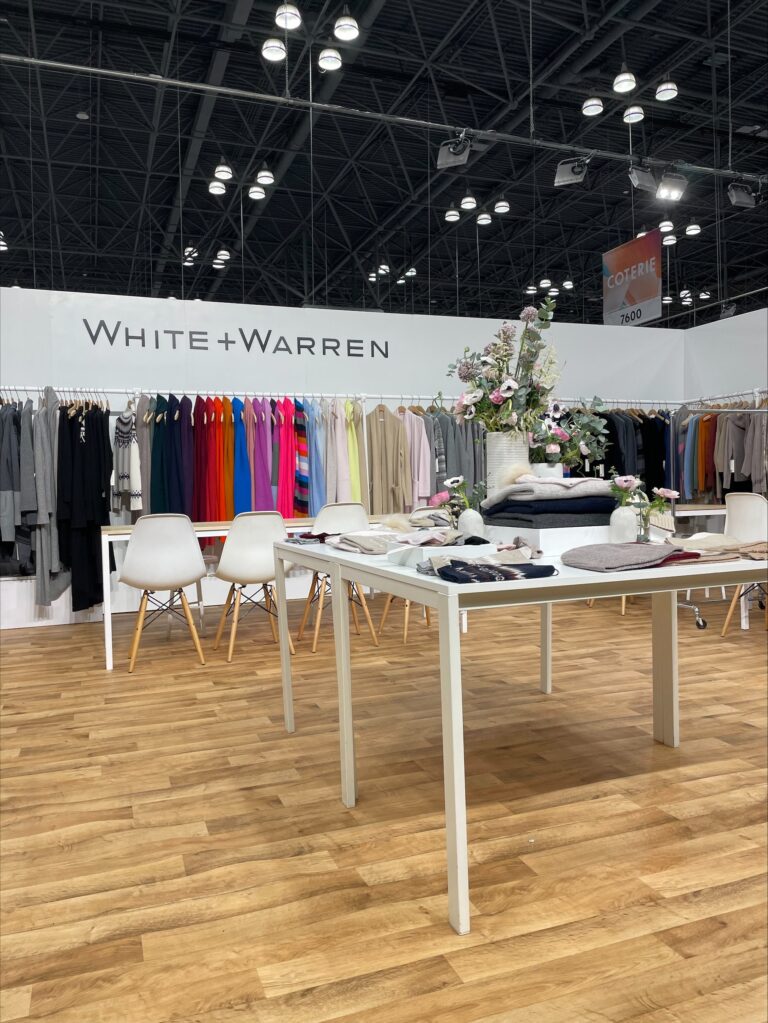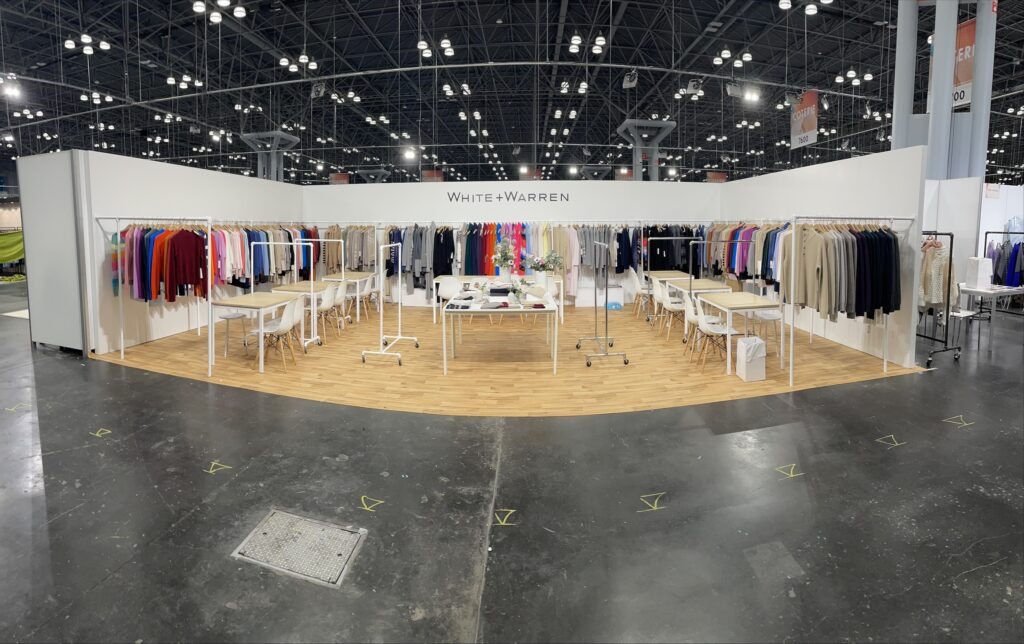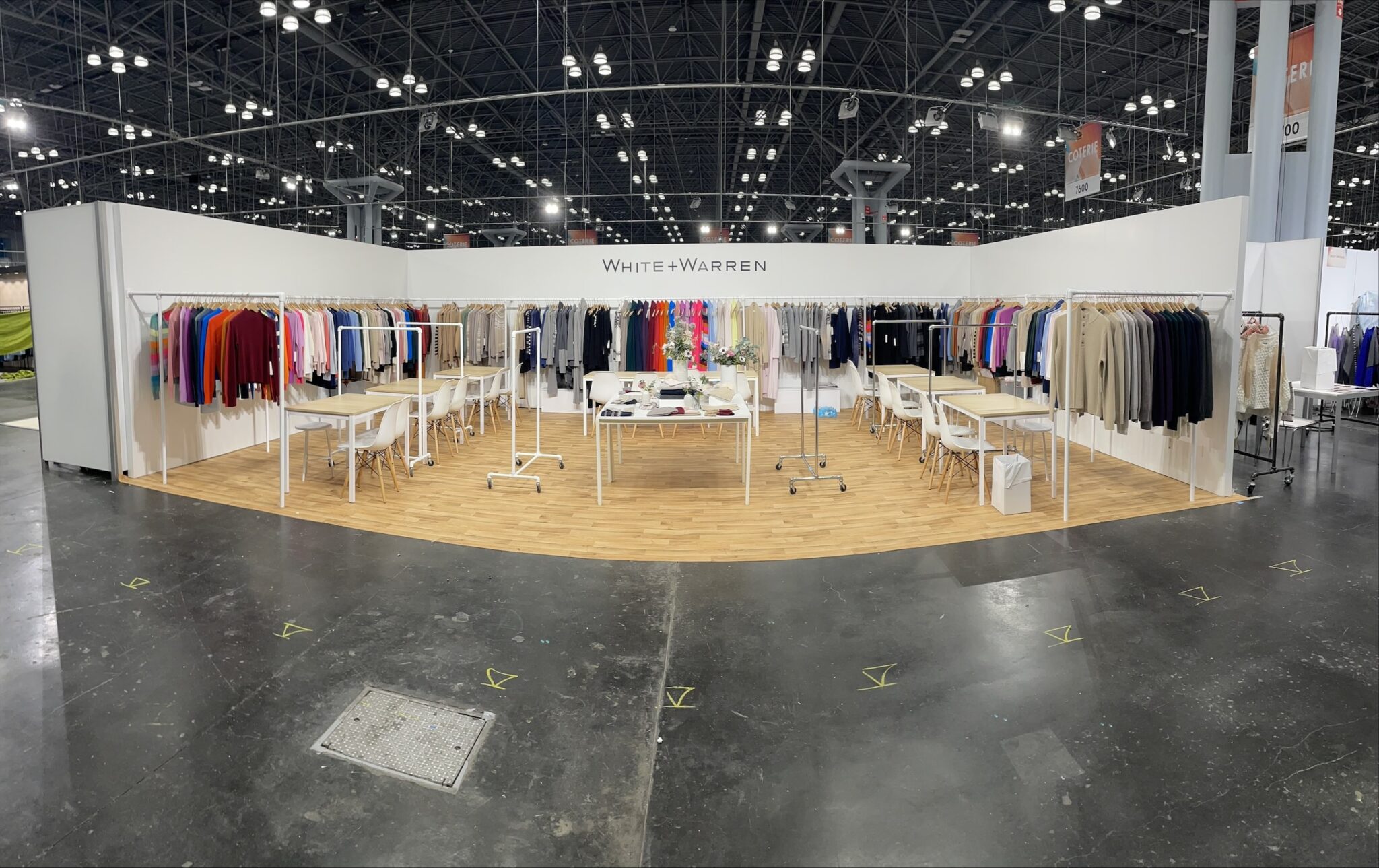 Design Services
Here at David G. Flatt, LTD, our goal is to take whatever ideas you have for your design and turn them into a reality. Our team of experts works together to design booths complete with a full-service workshop and custom products that are 3-D scaled. We also inspire brands to stand out with customized graphics and logos.
Furniture and Shelving Rentals
Our rental furniture collection includes over 1,500 pieces of unique designer furniture. See our rental options on our rental page, or browse our trade show shelving, clothing racks, tables, and chairs directly online!
Carpeting and Floors
We aim to build out a shared vision with you for your fashion brand to make your booth space welcoming. By using carpet, hardwood flooring, vinyl, and rugs, we create a stylish, chic platform to display your contemporary fashion statement with your brand.
Modular Walls
A custom booth design would not be complete without our modular walls. Save time and money by streamlining the build process. Numerous methods are possible to achieve brand exposure, but we use the most high-quality components that effectively deliver brand messaging.
Set-up, Break Down and Storage
With our experience in trade show events, our breakdown workshop business is an Exhibitor Appointed Contractor. This means we can offer lots of savings to our clients with our connectivity. We're the preferred vendor for the Javits center venue because we can handle the logistical issues. Our team understands how to ship, palletize, set up, store and break down any customized booth for trade shows at nearly any destination.
Takeaways:
Coterie 2022 is a wonderful opportunity to create exposure for your fashion brand and the apparel you offer.
Our goal at David G. Flatt, LTD, is to take your vision and work hard to make sure we bring it to life in a beautiful way with our customized projects and full-service workshop.
We can guarantee that your booth space will appeal to all, making sure that our shared vision is clear for your event.
What Makes David G. Flatt, LTD, Different?
Our professionals at David G. Flatt, LTD, have over 25 years of experience and offer a variety of cost- effective services. Connect with us online or give us a call at 718-937-7944 to find out more information on how we can help your brand get the exposure it deserves!