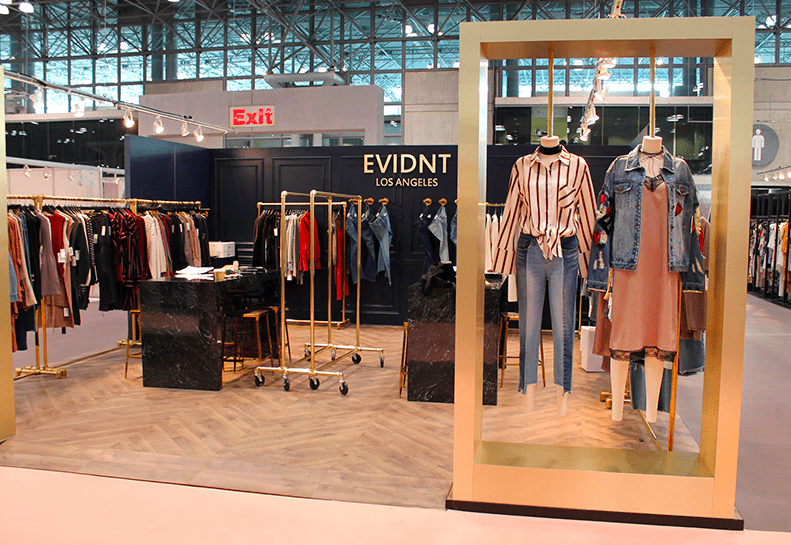 No matter what sector you may be doing business in, trade shows can be an excellent tool to help you drive business and boost sales. However, this is only true providing that you are investing time and effort into the aesthetic that you are presenting at these events. Otherwise, you may simply be spending a lot of time and energy to make a costly, ineffective or poor impression on your potential customers and clients.
Luckily, there are plenty of tried and tested methods of ensuring that your trade show exhibit has the aesthetic you crave. For instance, having your trade show booth professionally designed is one great way to go about this. With that in mind, here is an overview of the exhibits we've designed here at David G. Flatt, LTD.
Our Work
With over 25 years of experience offering trade show services, David G. Flatt, LTD is an expert in modern trade show coordination and event booth design. Here are some various examples of our past trade show exhibits in NYC to get a sense of what we can do for you!
32 Degree Heat
Alo Yoga
Evidnt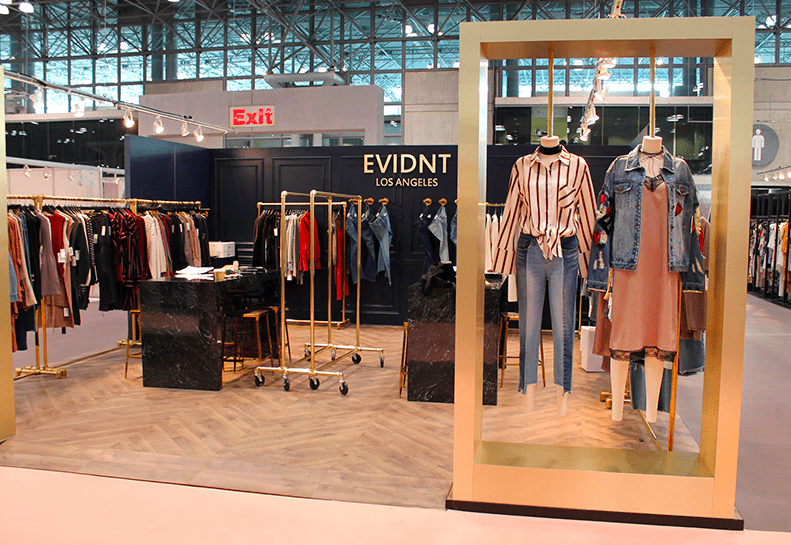 George Loves
Moon River
Sonia
Textile
Want to look at more trade show displays we've created? Check out our trade show gallery!
Benefits of Investing in Professional Trade Show Setup Services
If you are wondering about the various benefits of investing in a professional trade show setup, some of them are as follows:
Design Services: Although some business owners may be reluctant to invest in a professional setup because they struggle with creativity and design, investing in a professional setup can eliminate this issue. All you need is an idea of what you want and we will take care of the rest. While you are free to participate in the design process, you are not required to. You simply need to give input on aspects such as color schemes, themes, etc.
Modular Walls: Make your trade show aesthetic pop with the addition of modular walls. In fact, we have 500+ modular trade show walls in our inventory. This makes it possible for you to create a trade show display that is sturdy, eye-catching, and on-brand.
Logo Design: No matter if you want a new logo or simply want to update your logo for your trade show, we are here to help. We will design a great logo and can make it in vinyl or even 3D.
Furniture and Shelving: If you need trade show furniture rental or shelving services for your exhibit, we can rent those out to you as well. With over 1,500 pieces in our collection, you can determine the perfect pieces to complement the aesthetic and tone of your brand.
Set-up/Break Down: No need to worry about setting up or breaking down your exhibit, we can handle that as well. Our set-up/breakdown services are highly recommended as we are experts as we are skilled at palletizing, shipping, setting up, and breaking down exhibits. Moreover, we can even place your items in storage if necessary.
Key Takeaways:
If you have a trade show coming up and need a way to wow your attendees, investing in professional trade show coordination is essential.
Investing in professional trade show booth design in New York is an excellent way to have your exhibit designed by seasoned professionals.
Trade show service management companies can also help provide furniture and shelving, set-up/break down, logo design, and more.
Looking for a Professional Trade Show Exhibit Designer?
If you are seeking a professional trade show exhibit designer, we are here to help. With many decades of experience, David G. Flatt is one of the top trade show companies and creates amazing trade show exhibits that help your brand stand out. Rather than attempting to go it alone, working with us can be one of the best ways to ensure you are going above and beyond to make a good impression on your audience. Contact your friends at D Flatt today for more information or a consultation and quote that matches your budget. Our team is always ready to help provide you with the services you need to successfully bring your visions to life. Contact us today!