They say it's the little things that make a big difference. In the realm of event planning, this couldn't be more true! Garment rack rentals are making waves in the event scene. Here's why!
A Sign of Consideration for Guests
An event's success isn't just about the main event itself but the comfort and ease of the guests attending. How often have you walked into an event with a hefty coat, only to awkwardly hold onto it because there's nowhere to place it? Garment rack rentals eliminate this problem. With portable and stylish designs, they not only ensure your guests' garments are safe but also add a touch of class and care to your event.
Portability and Convenience
Remember the last time you had to move a heavy piece of furniture? Garment racks designed for event rentals are not your typical cumbersome home fixtures. Instead, they're designed with portability in mind. Many are easy to assemble and dismantle, making them perfect for events that need a quick setup and breakdown. Furthermore, with the growing trend of pop-up events in unique locations – from rooftops to warehouses – having easy-to-move equipment is essential.
Offering Quality with Affordability
Hosting an event is no small feat, and expenses can mount up quickly. But here's a vivid picture: Imagine getting the quality of a five-star hotel garment rack without the accompanying price tag. Garment rack rentals offer exactly that. It provides event organizers with high-quality, sturdy racks without long-term investment, ensuring garments are treated with the utmost care without breaking the bank.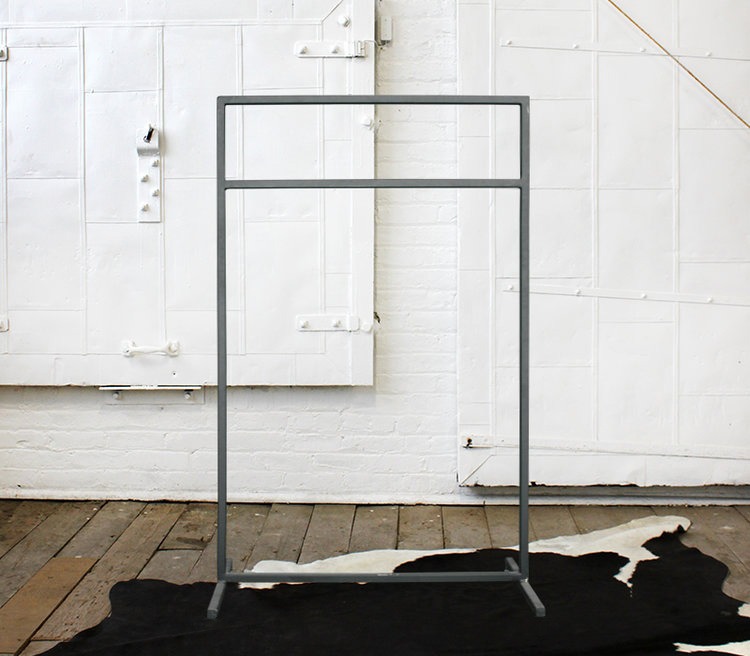 A Versatile Solution for Different Events
From art exhibitions to corporate seminars, every event has its vibe and aesthetic. The great thing about garment rack rentals is the variety they offer. Whether you're looking for something minimalistic for a modern art gallery or something more ornate for a grand wedding, there's a rack for every occasion.
Reducing Clutter and Enhancing Space
Space management is key for any event. With the right garment rack placement, not only can you create more room by eliminating scattered coats and bags, but you can also use them strategically to guide foot traffic or delineate spaces. In essence, they're not just functional, they're an integral part of event design.
Custom-Made Garment Racks by David G. Flatt, LTD: Tailored to Your Unique Needs
If our wide array of rental options doesn't precisely align with what you're searching for, our team of skilled craftsmen can custom-design and build a garment rack tailored to your unique specifications. By prioritizing customer satisfaction and utilizing top-notch materials, David G. Flatt, LTD, ensures that each custom-made garment rack not only serves its intended purpose but also reflects the high standards of quality and craftsmanship that the company is known for. Whether you have a particular design in mind or need assistance in conceptualizing the perfect rack, their team is ready to turn your vision into reality.
Garment Rack Rentals Are Just a Click Away
The rise in demand for garment rack rentals means that reliable vendors are now more accessible than ever. If you're hosting an event soon, consider garment rack rentals from David G. Flatt, LTD to elevate your guest's experience. Don't just take our word for it; explore your options and see the difference it makes. Contact us today to get started!