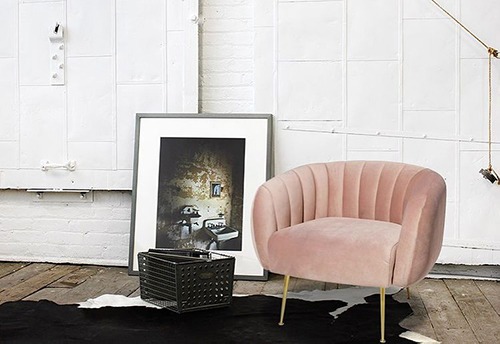 As all creatives are well aware, the journey from vision to execution is often a complex and confusing one. Nevertheless, being open to collaborating with others is often the best way to bring your vision to full fruition. This is only the case provided that you choose the right creative and professionals to work with. For instance, here at David G. Flatt, Ltd, we specialize in creating custom-built exhibits for creatives, craftsmen, and professionals of all kinds. With that in mind, here is an overview of the advantages of entrusting your custom-built exhibits with DFlatt.
ADVANTAGES OF USING DFLATT FOR YOUR CUSTOM-BUILT EXHIBITS
When it comes to things such as custom trade show displays, trade show structures, exhibits, trade show booths, etc., finding the right company to build them can make or break your exhibit. This is nothing to leave to chance. No matter how great your project may be, without the proper overall presentation and aesthetic, you are compromising the entire project. Fortunately, by entrusting your custom-built exhibits to DFlatt, you will reap the following benefits.
1. Experienced Experts
One of the top advantages of hiring DFlatt to build your custom exhibits is that the company is led by experienced experts. Production manager, Zac Merahn is a seasoned expert in stage design and production. He originally ventured into the field of manufacturing and fabrication because he wanted to make sure that the stages were both beautifully designed and aesthetically pleasing for various concerts and live events. Therefore, the projects we take on are created under the direction of a man who is not only seasoned in the field but also very passionate about creating premium-quality stages and exhibits.
2. Versatility
Although custom trade show displays have been the heart of the business, we have recently started venturing into the marker space and working with small manufacturers on small design projects. We also offer a service that allows customers to connect with local markers, if they can't make them themselves. Therefore, we are capable of building or facilitating a wide variety of things about custom-built exhibits and trade show booths, and more.
3. Skilled Creative Designers
We have a highly skilled team of creative designers. Therefore, we are capable of taking even the most unsophisticated sketch and transforming it into an intricate tangible creation that will make each customer proud. Our designers truly care about every project and they go above and beyond to make sure every customer is 100% satisfied. No matter if you are the most skilled sketch artist in the world, or if you simply jot down a few ideas and a simple sketch, we are confident in our ability to execute your vision with passion and precision.
4. Perfect for Complex Projects
Yet another advantage of working with DFlatt is that we are highly skilled in creating complex projects of all kinds. For example, we once created a giant gummy bear for WhIsBe! With the help of our CNC cutting machines, we are not only capable of creating complex designs with precision, but we can also do so under strict timelines and deadlines. This makes us ideal for those who may need impeccable quality in a short time.
5. Custom Woodwork
If you need custom premium quality woodwork, look no further. Here at DFlatt, we are seasoned in creating simple and complex wood designs of all kinds. There is no need to settle for the cookie-cutter designs that are already on the market. With the help of your creativity and our craftsmanship, we can build beautiful custom designs you are sure to love. We will help you create a unique aesthetic that will set your home or business apart. In addition to creating things such as custom stages and exhibits, we can create the following wood pieces for your decorative needs:
Desks
Tables
Chairs
Nightstands
Dressers
Beds
Bookcases
Architectural Millwork
Kitchen Cabinets
6. Budget-Friendly
High-quality services cost money. However, we do our very best to make sure we are providing each of our clients with the services and projects they need, without breaking the bank. By contacting us today, you will be able to express your custom exhibit needs, and we will get the ball rolling towards creating a project that satisfies your needs and your budget.
Key Takeaways:
Overall, if you are looking for exhibit design in NYC, our team of experts here at DFlatt has you covered. There is no need to spend astronomical amounts of money on subpar designs, we offer premium-quality projects that are durable and cost-effective. If you need a display or trade show booth built, our team of designers and builders will be more than happy to create a unique project for you that you will love.
There are a reap of benefits from hiring DFlatt for your custom-build exhibits such as versatility, skilled creative designers, and being budget-friendly.
We offer custom woodworking on a lot of different furniture pieces to help you create a unique aesthetic that will set the exhibit in your business apart.
Our designers truly care about every project and they go above and beyond to make sure every customer is 100% satisfied.
Let's start the process of creating a custom-built display that will take your project to the next level. Contact us today to discuss the specifics!