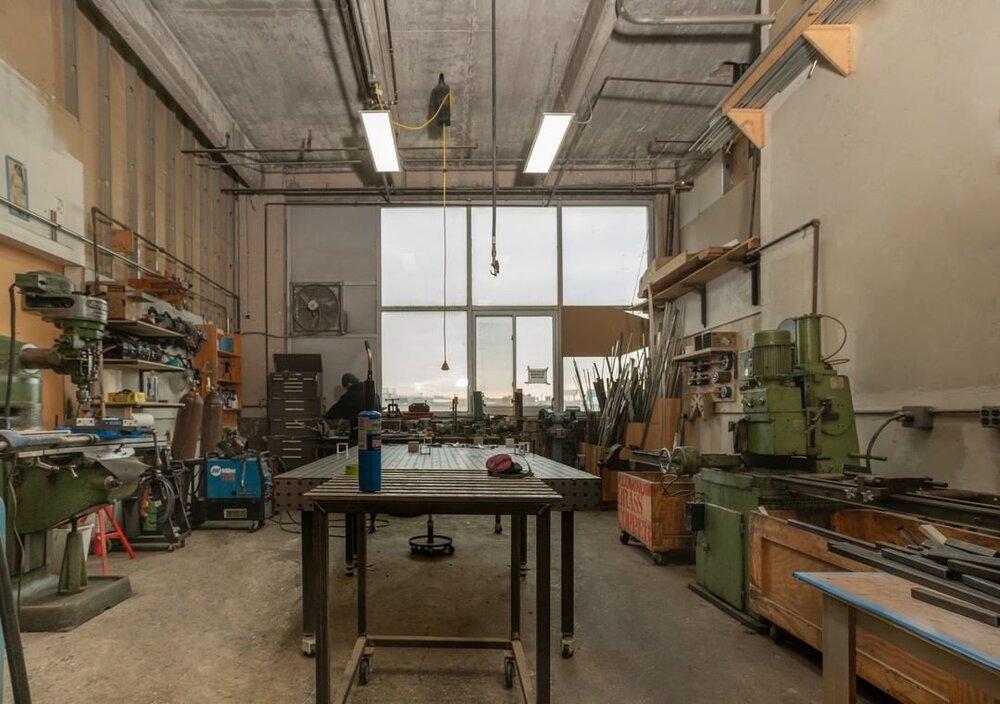 Your customers can tell a great deal about your business at a glance, and that starts with your retail locations or tradeshow displays. It's not unusual for someone to judge a brand based on the perceived quality of design, strength of workmanship and more — which is why millions of companies throughout the country focus on creating the best possible experience for their customers. When you ensure that your customers are able to quickly and easily get the details that they need from your business — such as seeing your retail service offerings or perusing a display — they are more likely to make a purchase from your brand. 
At David G. Flatt, LTD, our design team is always looking for new and innovative designs and solutions that will help our clients communicate the unique value offered by their brand. Our metal fabrication is one way that our clients differentiate from their competitors, blazing new trails in terms of design and usability. Selecting the correct metal for your next project is a key component of success, and we are happy to share how these decisions are made for our clients.
WHAT TYPES OF FABRICATION ARE AVAILABLE?
One of our key offerings is clothing racks, which often require specific fabrication requirements. While there are plenty of "standard" designs for clothing racks, our team prefers to work with clients to define exactly the correct dimensions, look, feel and materials for each new retail space. That allows us to shift between round or square pipes, how the retail spaces will be broken down or used and more. Many of our metal fabrication projects are completed in-house, with everything from cutting, welding and milling completed within our space. This allows us to ensure that everything is completed to our exacting standards of excellence.
ARE THERE MATERIAL LIMITATIONS FOR METAL FABRICATION?
One question that our team receives all the time is when clients ask if there are any limitations around the type of metal that we can work with. Fortunately, our team of world-class designers is able to source metal and other products all around, ensuring that you can find exactly the right finish, weight, look and function that you need for your project. It is important to note that specialized metal options could take longer to obtain, so having enough lead time is important for a specific coating or other option that may not be widely available.
WHAT IS THE TURNAROUND TIME FOR A CUSTOM METAL FABRICATION PROJECT?
While there are no exact answers for a custom project, the team at D. Flatt does everything possible to ensure that your project is completed in a timely manner. Smaller projects may be finished in only a few weeks, while projects with a broader scope that use hard-to-find materials may take up to six weeks to complete. This is one of the considerations when we are defining the metal to be used in new projects. If your timeline is short, we generally recommend using commonly-available metals that we can quickly get in-house to begin your work.
ARE THERE LIMITATIONS IN THE TYPE OF METAL PROJECTS ACCEPTED?
Some of our clients are very clear on the exact specifications of what they need — which is great! Other clients are not exactly sure what is available on the market in terms of metal fabrication, and we are happy to work with each client to find the right solution based on their budget, timeline and other unique needs. Having the majority of our metal fabrication done in-house allows us a range of flexibility in terms of project size, so we are able to take on larger-scale projects on request. 
Our familiarity with the various types of metal that are often used in fabrication means our designers can often make alternative recommendations that will still provide the functionality and look that you need at a reduced price-point or timeline for delivery. 
While we do have preferred metal options, we are happy to work with nearly any type of metals that are needed to achieve the goals for your brand. Our extensive experience in retail merchandising racks allows us to ensure that you're getting the right solution that will maintain strength and stability over time and with the pressures of daily use from the public.
Having the right materials for your project is a vital consideration and our metal fabrication work allows you to create exactly the look that you want for your next project. Each of our solutions is custom-built to your specifications, to ensure both the functionality of the piece and the design are helping to advance your brand. 
Contact our team of professional designers and metal fabricators at 718-937-7944 or via email to [email protected] to schedule your complimentary initial consultation. As builders, we have a passion for creating unique spaces, places and people that will engage and delight audiences for tradeshows, retail and more.