Who wants to be drab and dull in New York City, the center of the fashion world? Nobody. Fashion designers and brand managers need exciting and innovative designs in their displays and trade show booths to match the fascinating new designs on the runway. Thanks to modern CNC machining technology, your signage, backdrops, and showroom fixtures will wow your customers and make your latest fashions stand out. Take a look at the following benefits of CNC cutting to take your company's designs to the next level.
What Is Custom CNC Cutting?
Furniture and trade show displays come in many shapes and sizes. To bring them to life, graphic designers convert ideas into sophisticated designs using computer-aided design (CAD) software. Those designs are then translated into electronic blueprints so the manufacturing and fabrication experts can produce them in wood, plastic, or metal end products. Many of these designs are so complex that machines can produce them faster and more accurately than human artisans.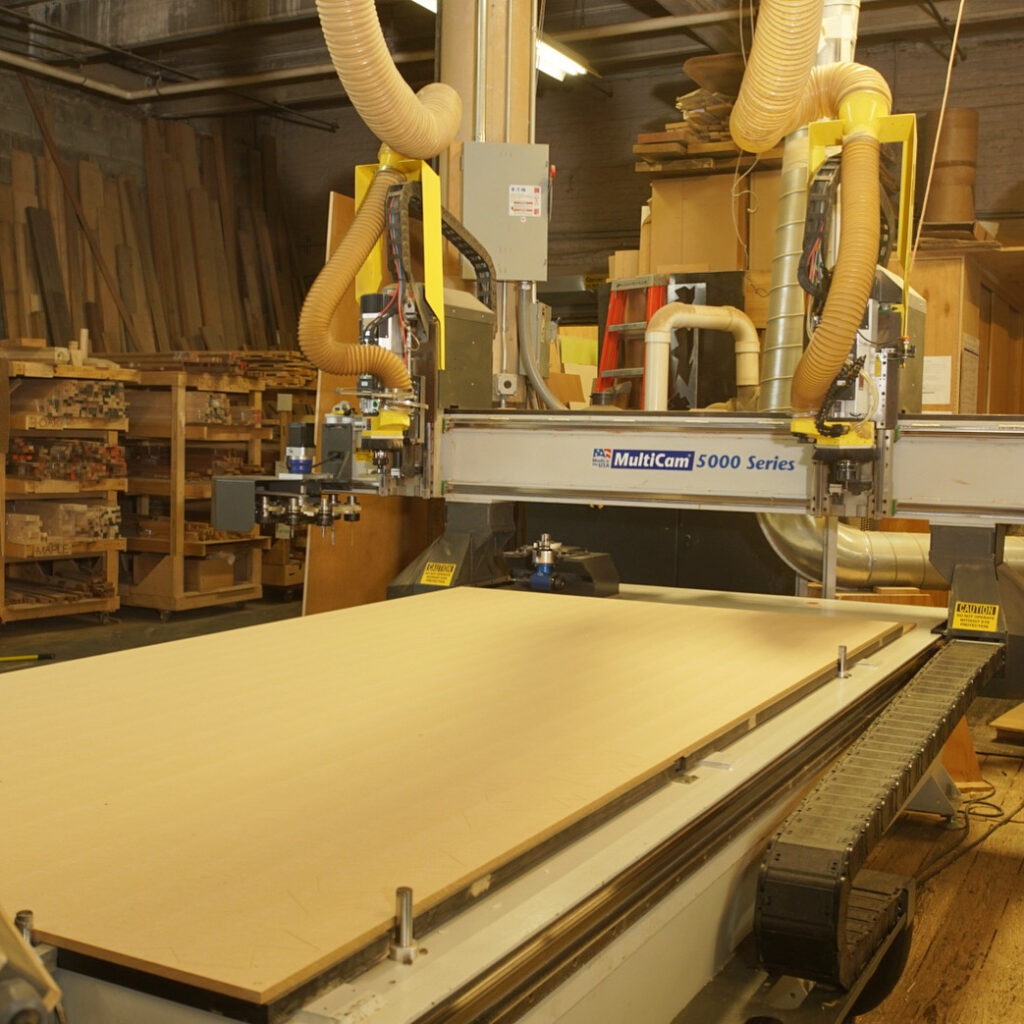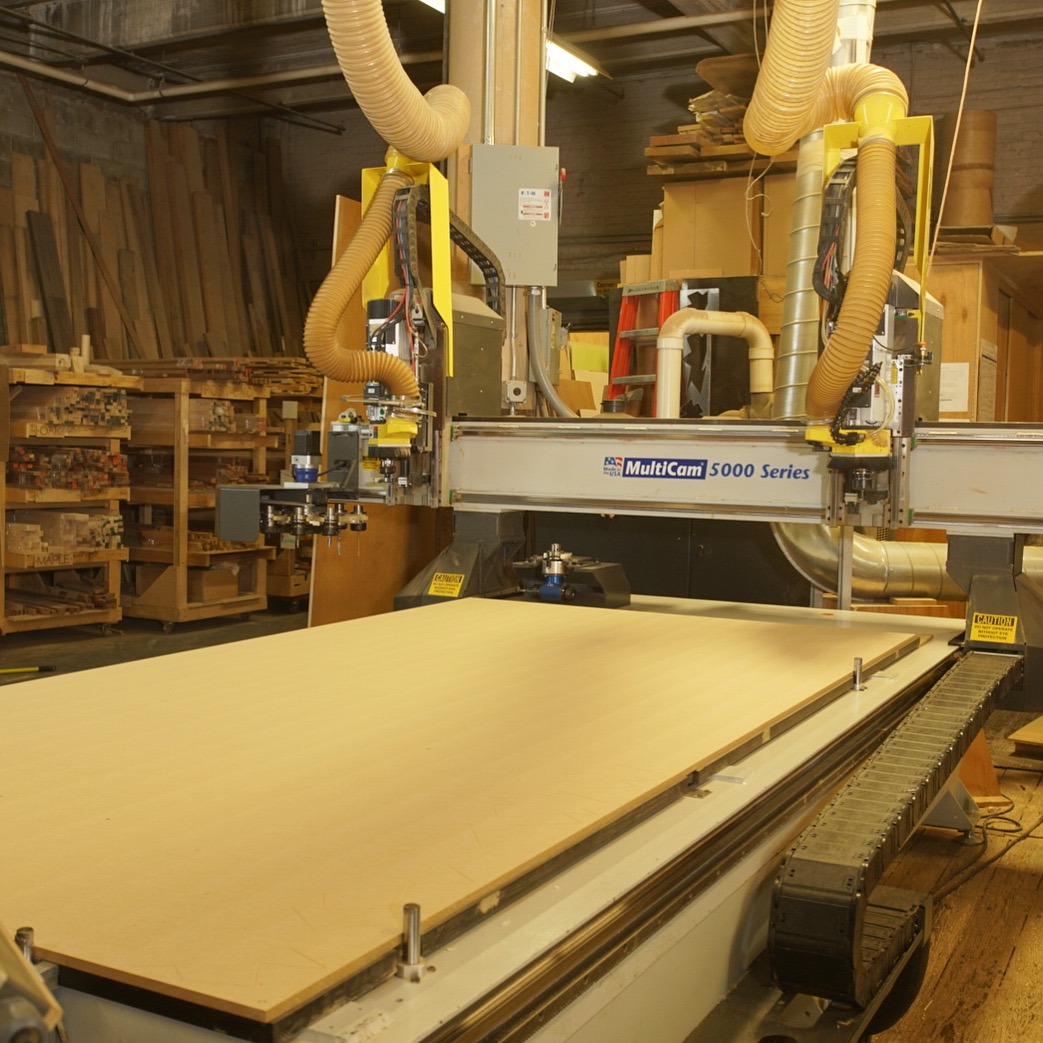 Custom CNC Cutting Delivers Reasonably Priced, Timely Results
Outstanding Accuracy
CNC machining centers use the computer code from the CAD designs to cut and form the final products. These machines use multiple high-speed cutting tools to create curves and shapes which are combined into the final products.
Precision machining centers reduce the cost of manufacturing, so your dream designs don't cost more than a beach house in the Hamptons.
Seamless Fabrication, Painting, and Assembly
Once the raw materials are cut, our skilled production team puts the pieces together to make sure they fit properly and confirm they match the original design parameters. We then paint or varnish the components in our state-of-the-art paint facility. Finally, the components are disassembled and packaged for transportation to the trade show venue or retail showroom.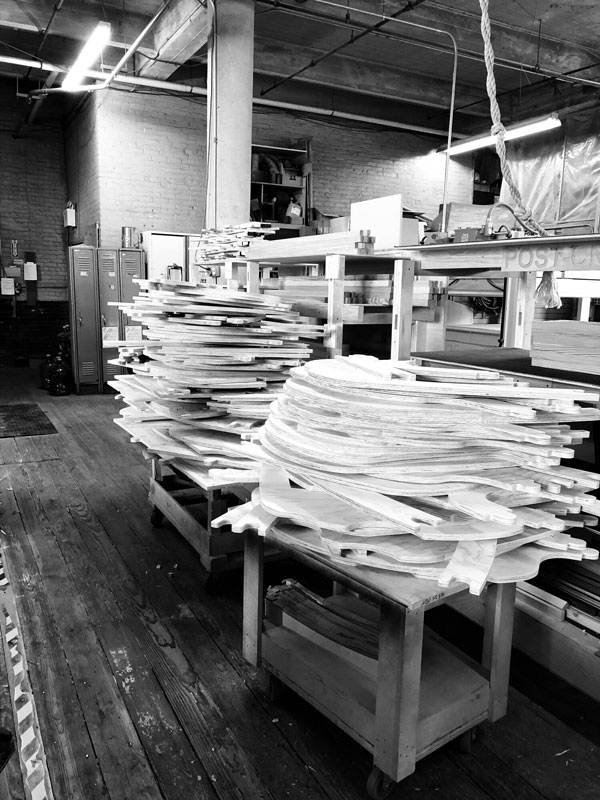 Different Types of Custom CNC Cutting Machining
Custom CNC Milling
CNC milling is the process of removing material from a rectangular piece of wood or metal into an elaborate shape with holes, grooves, and curves. The process starts with a CAD file that engineers convert into computer-aided manufacturing (CAM) file used to control the cutting heads. In addition to traditional drills, custom CNC and milling tools cut grooves, shoulder surfaces, slots, and other shapes from the solid material.
Custom Metal Fabrication
All of our custom projects do not have to be made from wood components. We have a complete metal shop with bending, welding, and assembly equipment to make the custom metal parts or displays you need.
Custom CNC Manufacturing
Our fabrication shop features a custom CNC machining center using the MultiCam 5000 Series CNC Router. The standard size of most CNC centers is 4×8 feet to accommodate a sheet of plywood. However, we like to think big, so our CNC machine bed size is 5×10 feet to fit more hardwoods, plastics, and metals.
What Can We Build with CNC Machining?
Our precision CNC machining center produces custom displays, artwork, signage, retail fixtures, and even furniture. We even created a giant wooden gummy bear as a unique art project!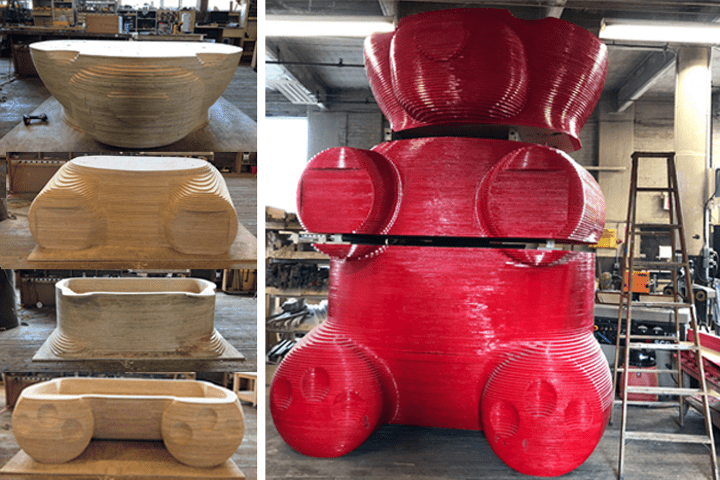 Key Takeaways:
Using CAD software and CNC cutting technology, we can help your signage, backdrops and showroom fixtures capture customers' attention and make your business stand out.
CNC machining offers outstanding accuracy and seamless fabrication.
The different types of CNC machining that David G. Flatt LTD, offers include custom CNC milling, custom metal fabrication, and custom CNC manufacturing.
CNC Machining Experts
David G. Flatt, LTD is an expert in designing and producing furniture, retail fixtures, signage, and trade show displays for businesses in the greater New York City area. Bring your design, and we will bring it to life. If you need help coming up with an idea, we provide full-service design, manufacturing, and packaging services to ensure you receive a quality end product. Request a free quote for our custom CNC manufacturing services — call us today at (718) 400-6275 or fill out the quick contact form on our website.